Risk
Management
Educational
Forum
Risk Management
Educational Forum
For more than 20 years, the California Joint Powers Insurance Authority has hosted a unique educational experience for its members. This event, known as the Risk Management Educational Forum, features world-class keynotes and knowledge experts in the field of risk.
This is the primary time for members to be together and learn together. The Authority plans each Forum so that participants can study topics and issues relevant to local government in areas such as legal liability, workers' compensation, employment law, public safety, organizational thinking, governance, and legislation.
Held at a popular resort over the course of two and one-half days, the event is not without fun. Participants enjoy numerous social opportunities to help them unwind and gain focus. Those interested in golf are welcome to play in the Authority's annual golf tournament.
The Forum also recognizes candidates from member organizations who have excelled in the practice of risk management and presents one of them with the prestigious Capstone Award, signifying someone who exemplifies only the best in practice.
Speakers at the 2022 Forum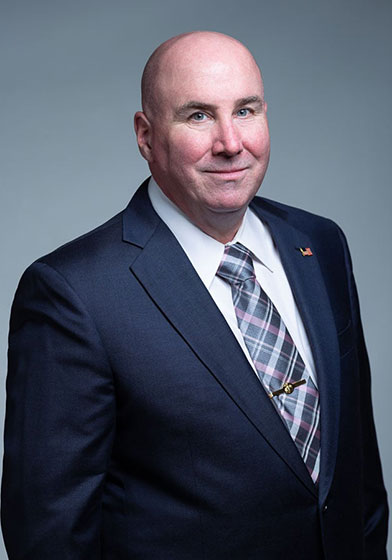 Daniel Linskey
Keynote Speaker
Former Boston Police Chief
Chief Linskey began his career with the Boston Police Department as the youngest officer in its history. Eventually, he earned the title of superintendent-in-chief, the highest-ranking police officer within the department, in a career spanning 27 years.
Chief Linskey is known for his strong leadership and response through some of Boston's darkest and most difficult moments, including the 2013 Boston Marathon bombings. Drawing from personal experiences, the chief's presentation at this year's Forum will provide attendees with lessons on leading before, during, and after a crisis. Chief Linskey will share how he and others effectively led team members to prepare and respond to unthinkable challenges and how those values can help attendees overcome their own unique challenges.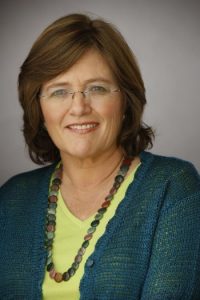 Dr. Lucy Jones
Closing Speaker
Founder and Chief Scientist, Dr. Lucy Jones Center for Science and Society
Dr. Lucy Jones is a research associate at the Seismological Laboratory of Caltech and author of The Big Ones: How Natural Disasters Have Shaped Us (and What We Can Do About Them). Working with both the public and private sectors, Dr. Jones seeks to increase communities' ability to adapt and be resilient to the dynamic changes of the world around them. Her forum presentation will include a history of California earthquakes and what communities have done, and still need to do, to address earthquake risks.
California JPIA Capstone Award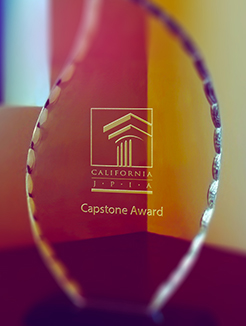 The California JPIA presents the Capstone Award each year to an individual who best exemplifies the practice of risk management by working to support risk management efforts, developing loss control programs, and coordinating systems that support their agency's risk management efforts.
The California JPIA's Adventures In Risk Management: Coming This October!
Moments from the 2021 Conference
The Risk Management Educational Forum was held at the Catamaran Resort Hotel in San Diego October 6-8, marking a return to an in-person event after 2020's virtual forum due to the coronavirus pandemic. The Forum, titled "S.S. Authority: Voyage Through the Sea of Risks," featured keynote speaker, Captain Richard Phillips, an American merchant mariner and author. Phillips, whose dramatic story was the basis of the film Captain Phillips, spoke about the importance of focusing on problem-solving, avoiding tunnel vision, and having the ability to make decisions in emergency situations. Members were excited to interact with each other again as they attended sessions on ending homelessness, avoiding cyber attacks, defending police litigation, and more. Additional networking opportunities were provided during breaks and meals.